Remember Lisa Frank?! If not... 
Lisa Frank is an American businesswoman and the founder of Lisa Frank Incorporated, headquartered in Tucson, Arizona. She is known for producing whimsical commercial design for school supplies and other products that are primarily marketed to children.Frank is the founder and CEO of Lisa Frank Incorporated. Frank founded the company in 1979 at the age of 24, and continues to lead it as of 2017. Her corporation's artwork features rainbow and neon colors and stylized depictions of animals, including dolphins, pandas, and unicorns. In the 1980s and 1990s, her products – including school supplies such as lunchboxes and Trapper Keepers, as well as toys and stickers – were popular among elementary and middle school-aged girls. 
- source: https://lisafrank.fandom.com/wiki/Lisa_Frank
Lisa Frank is still as popular as ever, as evidenced by the listings here on Etsy for her vintage 90s items. You can still find Lisa Frank items at dollar stores and occasionally Walmart, but they aren't the same as the original designs (or the same quality, to be honest). As a kid growing up in the 80s and 90s, I very much remember shopping at Target for Lisa Frank stationary sets and sticker packs (some of which I still have!). Keep your eyes open when thrifting for any of the older products, as they are quite sought after (but mostly by 30 and 40 somethings like me, ha!)! Check out a few of my favorite designs from the 1990s below. 
the famous Golden Retrievers, Casey & Caymus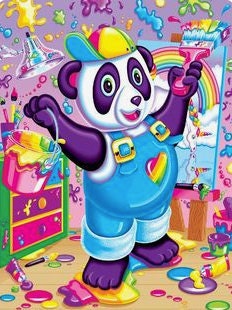 Painter Panda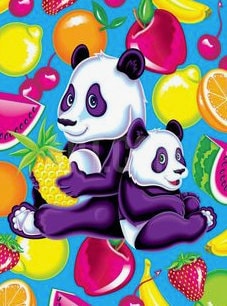 Pandas and fruit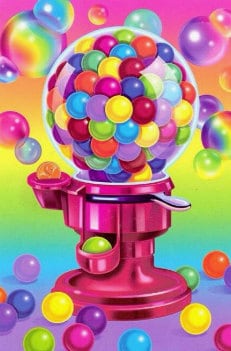 The iconic bubblegum machine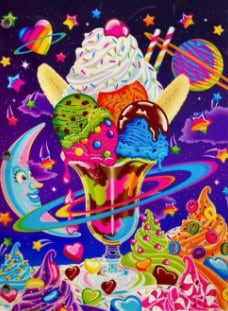 Cosmic ice cream sundae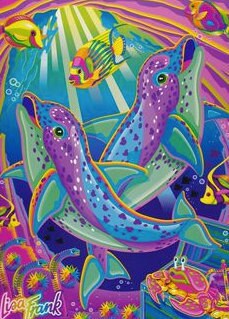 Dolphins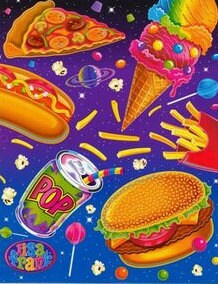 Junk food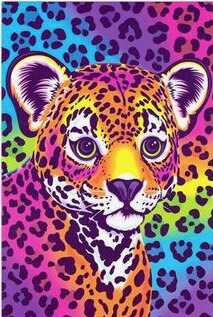 Hunter the tiger cub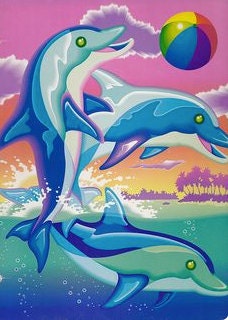 Dolphins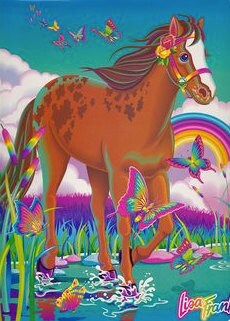 Rainbow Chaser
Check out the vintage Lisa Frank items I have for sale right here (and check back, I'm always adding more as I find them!).
What are some of your favorite Lisa Frank designs and products? 
Do you collect? What are you currently on the hunt for?
Feel free to comment below.